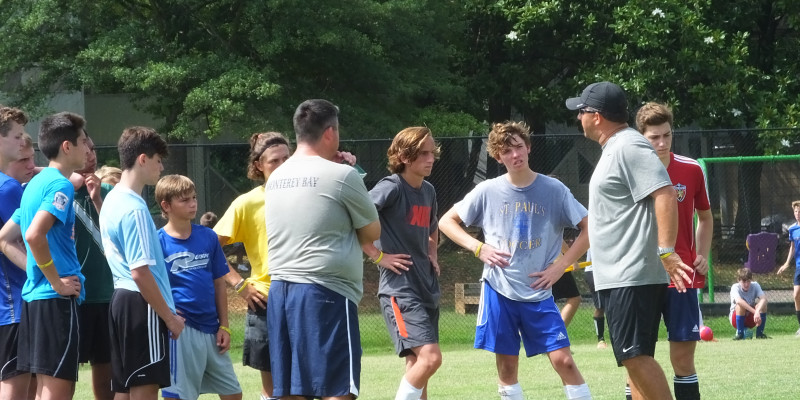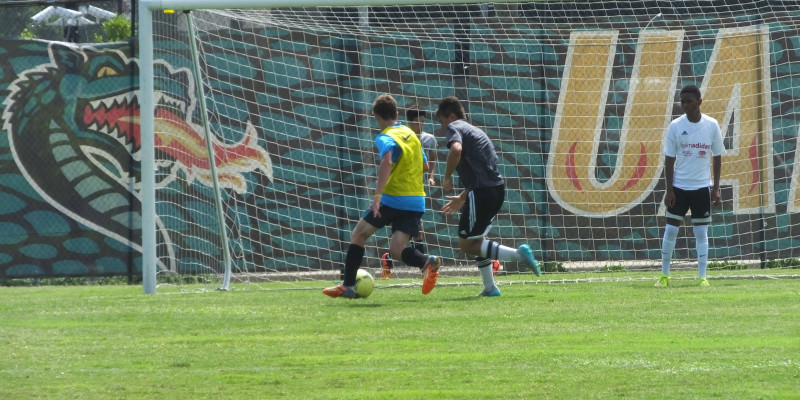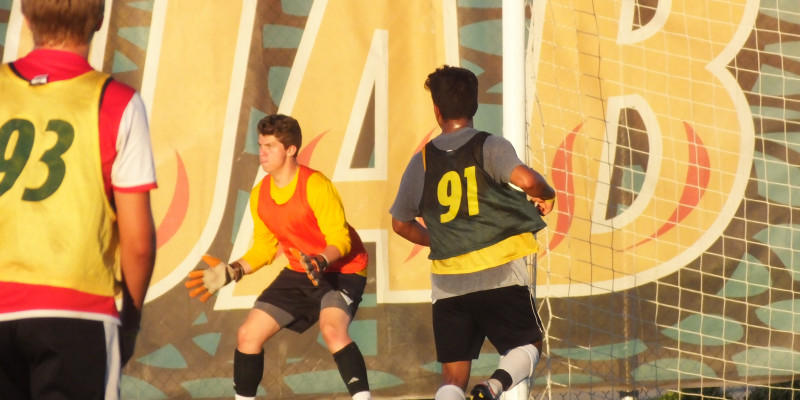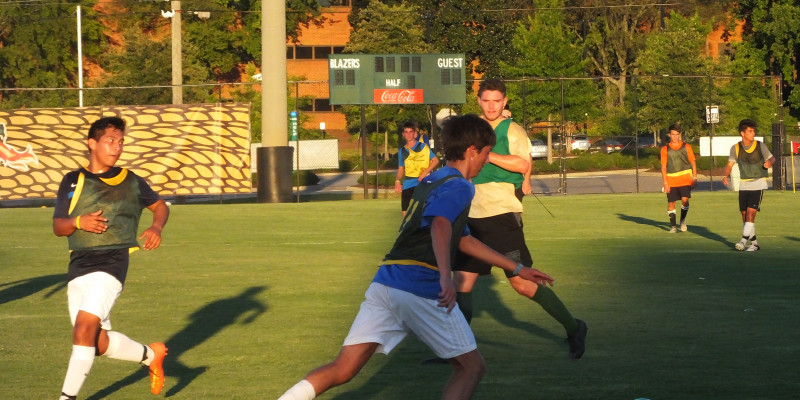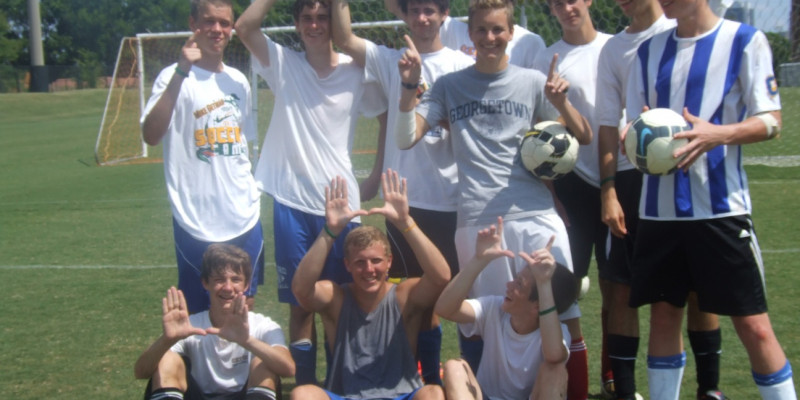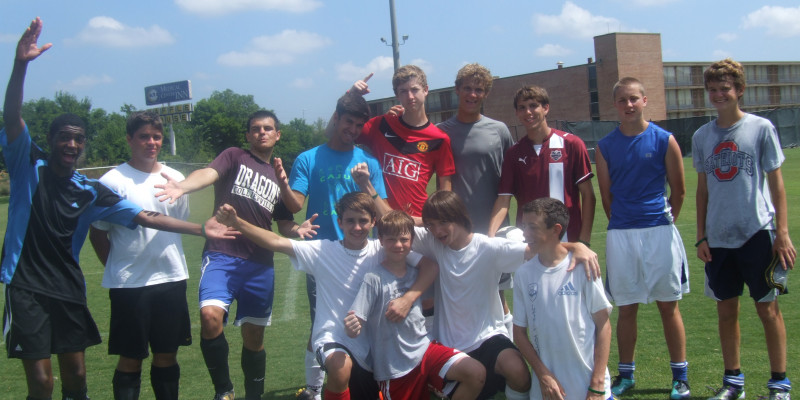 Team Camp Schedule - 2021 Dates will be announced soon.
| Sessions | Team | Date | Location | Cost |
| --- | --- | --- | --- | --- |
| Session I | For teams of 13 or more | Hope to see you in 2021 | | $475 per camper |
| Goalkeeping Training | | Available All Sessions | | |
"My high school team and I chose to come back to Coach Getman's soccer camp this year because of the great effect that it had on the boys season last year (the most successful in school history). The highly qualified college coaches at the camp benefited the boys skills, tactics, and unity, and I was able to learn a lot as well. I can already see how our second year at camp is inspiring the team to achieve new heights next year. I highly recommend the … Soccer Camp for high school teams!"
– Coach Artigue -Louisiana High School Team
The Team Camp is for high school age teams that want to come to camp together and want to train together as a team. To receive the discount, Camp Applications must arrive together in one envelope (the team discount is not available thru the online enrollment).
Team camp provides teams (13 or more team members) with the opportunity to work together to improve individual skill and understanding while also allowing the group to work together to advance team performance. Morning training sessions will focus on both skill development and tactical awareness. Afternoons and evenings are spent working on small group and large group tactics while playing full-sided games. Each team will be placed with a College Coach who will conduct morning training sessions and work with the team during games.
Teams will be placed in competition with other teams of a similar level. Team Coaches if they choose, may attend with their team and participate in the camp. One team coach may attend the camp, with his team, at no cost.
Teams will train with College Coaches. Team coaches that do attend, will work with our College Coaches on a plan for team development. College Coaches and team coaches will both be on the sidelines for games. This interaction will allow team coaches to also learn and develop from our staff of college coaches. All High School age campers will attend a college recruiting seminar to learn more about the recruiting process.
"I wanted to tell you thank you for having us, and it was a treat participating in such an event. My players had a good time and had a ball hearing other coaches get on them for the same things I get on them for. The camp really boosted a lot of confidence in them all. This will be a camp that I will visit again." — Mississippi High School Coach
Facilities
The Mike Getman Team Camp is held at our Residential Camp locations. Click on the FACILITIES button to the left to get more information.
Goalkeepers
Team goalkeepers will attend specialized goalkeeping sessions in the morning and then return to their teams during games in the afternoon and evening. The Mike Getman Soccer Camp has become known as the breeding ground for top-class goalkeepers. Many of our keepers have gone on to play in College and some are currently playing at the Professional level.
Registration
If you want to register your team for Team Camp, fill out the TEAM RESERVATION FORM.  It is a simple process and we look forward to answering any questions you may have.