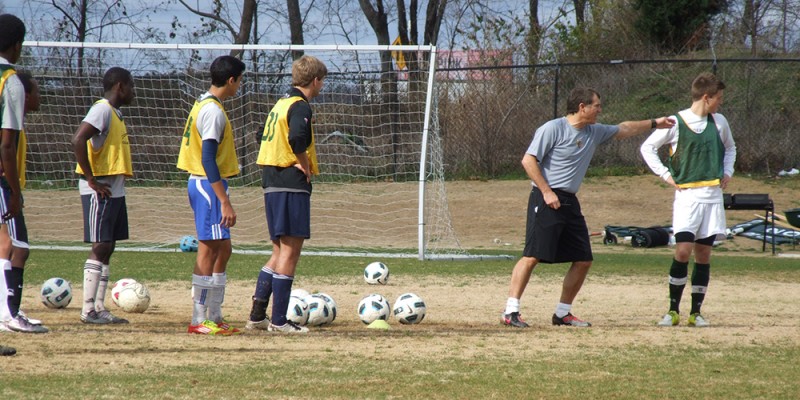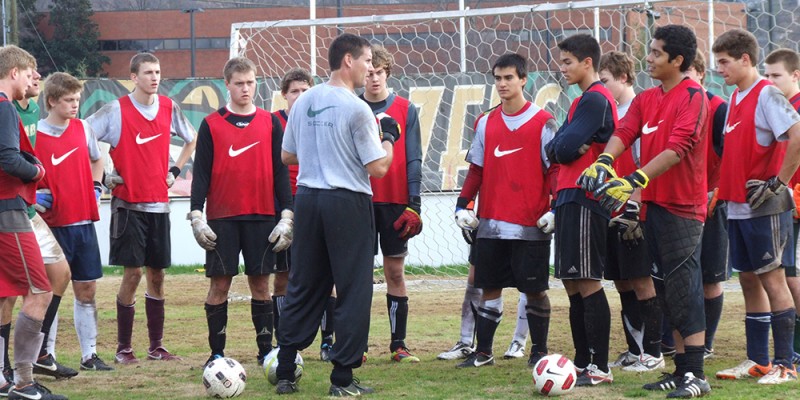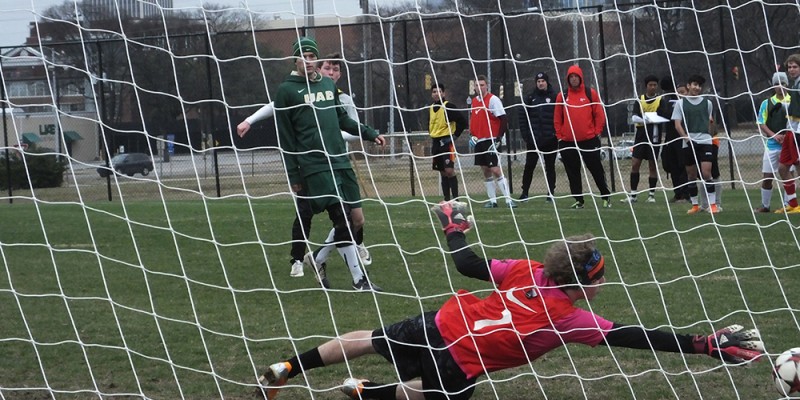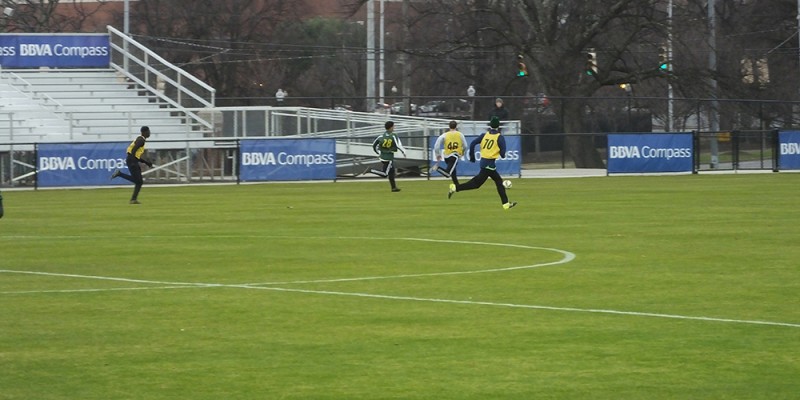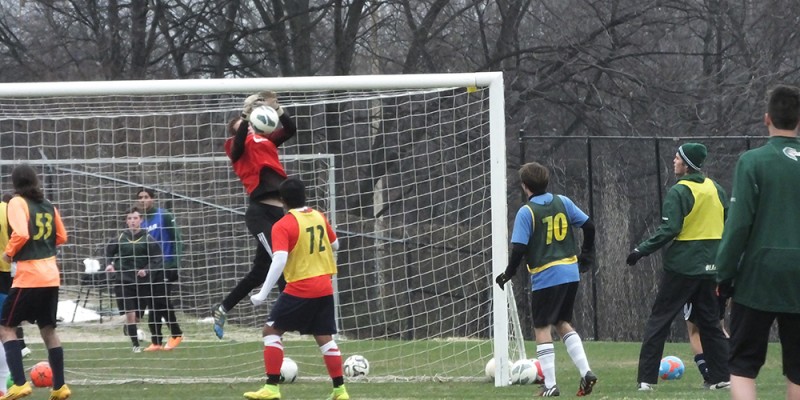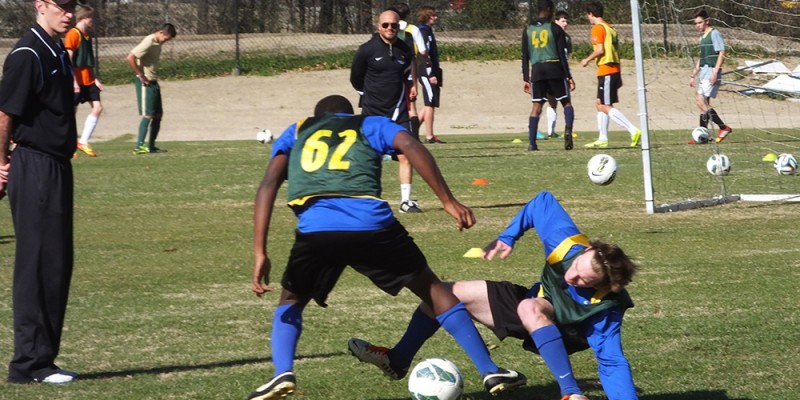 Winter Elite Showcase & ID Camp
| Camp | Age | Date | Cost | |
| --- | --- | --- | --- | --- |
| Winter Elite Showcase & ID Camp - Birmingham AL | Boys & Girls age 14 and up | Jan. 9-10, 2021 | Full | |
| | | | | |
For boys & girls age 14 & up.  Our Winter Elite Showcase & ID Camp is designed to expose serious soccer players to college coaches while at the same time, helping to develop their game. Coaches from all levels of College Soccer join our Coaching Staff. Year after year, our campers are recruited into the college ranks.
This camp will focus on attacking skills and tactics to give you and your team the edge. All players are expected to be in good shape and prepared for a vigorous weekend of activity. This is a high-intensity training environment.
There is no better way to test your skills against the best. If you are thinking about playing in college, this camp will help you see your strengths and weaknesses. Many current college players attended our Winter Elite Showcase & ID Camp when they were in high school. Enrollment is very limited, allowing for individual attention from the college coaches. Campers are accepted on a first come, first serve basis. The coaching staff will be on hand after each session to answer questions one-on-one. These camps are for both field players and goalkeepers.
Winter Elite Showcase & ID Camp will be held in Birmingham, AL at the Sicard Hollow Athletic Complex (4851 Sicard Hollow Road, Birmingham, AL 35242).  Jan. 9-10, 2021.
Hotel Information:
Overnight accommodations and meals are not provided. Overnight accommodations and meals are the camper's responsibility. If overnight accommodations are required, you will need to make your own arrangements. Go to Hotel Information to review a list of hotels. The Winter Camp will not provide supervision in the hotel. Parents should plan for the proper supervision of their children. Meals will be the responsibility of each camper.
Cost: The camp fee is $225.
Those who cannot attend camp for medical or other reasons will be refunded all but a $50 cancellation fee. To receive a refund the camp office must be notified at least 72 hours before camp begins.  If camp is canceled due to COVID-19 all money will be refunded except for a $50 cancellation fee.
2021 Winter ID Staff.  More coaches are being added daily!

| University | Coach | Title | January (AL) | |
| --- | --- | --- | --- | --- |
| MGSC | Mike Getman | Camp Director | X | |
| Legion FC Academy (USL) | Marcos Ugarte | Academy Coach | X | |
| Houston Dynamo Academy (MLS) | Will Dishman | Scout | X | |
| Chattanooga FC (NISA) | Kerem Daser | Scout | X | |
| FC Birmingham (NISA) | Doug Walk | Head Coach | X | |
| Montevallo (D II) | Bruce Dietterle | Head Coach | X | |
| West Alabama (D II) | Ross Nelson | Head Coach | X | |
| Martin Methodist (NAIA) | Chris Leonardi | Head Coach | X | |
| Brescia Univ. (NAIA) | Cameron Williams | Head Coach | X | |
| LSU-Eunice (JUCO) | Josh McReynolds | Head Coach | X | |
| Talladega College (NAIA) | Joe Tibbs | Head Coach - Men & Women | X | |
| AUM (D II) | Julianne Herrity | Head Coach - Women | X | |
| Illinois College (D III) | Hunter Gray | Head Coach - Women | X | |
| Christian Brothers Univ. (D II) | Kieron Heblich | Head Coach - Women | X | |
| Faulkner Univ. (NAIA) | Matt Tarpley | Women's Asst. | X | |
| Montevallo (D II) | Nicole Medeiros | Women's Asst. | X | |
| West Alabama (D II) | Morgan Brown | Women's Asst. | X | |
| Holmes Comm. College | Ousmane Coulibaly | Asst. Coach Men & Women | X | |
| UAH (D II) | Josh Horne | Asst. Coach | X | |
| Montevallo (D II) | Trey Gregory | Asst. Coach | X | |
| Auburn U. at Montgomery | Joseph White | Asst. Coach | X | |
| Bryant & Stratton (USCAA) | TBA | Asst. Coach | X | |
| Huntingdon College (D III) | Christian Young | Asst. Coach | X | |
| Emory Univ. (D III) | Steve Hobart | Asst. Coach | X | |
| Birmingham Southern (D III) | Corey Smith | Asst. Coach | X | |
| Birmingham Southern (D III) | Taylor Holmberg | Asst. Coach | X | |
| Life Univ. (NAIA) | Kentaro Takada | Asst. Coach | X | |
Winter Camp Schedule
SATURDAY AFTERNOON

11:00 AM
Check In
12:00 PM
Warm Up
12:30 PM
Technical Session (Finishing)
2 - 4:00 PM


Games


SUNDAY AFTERNOON

12:00 PM
Arrive at Camp/Warm Up
12:30 PM
Tactical Session (Attacking)
1:30 PM
Games
4:00 PM
Depart Camp